Prime Minister Mark Rutte waves the flag for the start of production of the new MINI Countryman
2 November 2016
Today, Prime Minister Mark Rutte officially launched the production of the MINI Countryman at VDL Nedcar in Born. This is the third MINI model now being produced in Limburg on behalf of BMW Group. The prime minister joined Dr Andreas Wendt, Senior Vice President and Head of Plant Regensburg of BMW Group, Willem van der Leegte, president and chairman of the board of VDL Groep, and Joost Govaarts, managing director VDL Nedcar, in signing the first MINI Countryman in the presence of the final assembly personnel. Like the MINI Convertible, the MINI Countryman will be manufactured exclusively at VDL Nedcar.
Wim van der Leegte welcomed Prime Minister Mark Rutte to the VDL Nedcar automotive assembly plant to mark the occasion of the start of production of the MINI Countryman. For the prime minister this was a good opportunity to get acquainted with the company. He was shown around the factory and had the opportunity to talk with employees. He then witnessed the first MINI Countryman to roll off the production line. They each signed the car, and it will later be signed by all factory employees. Then the car will be given a place of honour in the reception area of VDL Nedcar.
VDL Nedcar
VDL Nedcar of Born is an independent car manufacturer that produces vehicles for third parties. It is the only large car manufacturing plant in the Netherlands. At present the company has around 4,000 employees, as compared with the 1,500 it had when VDL Groep took over the company at the end of 2012. The factory has capacity for the production of up to 200,000 cars per year, when operating in two shifts. VDL Nedcar, with over 330,000 m² of factory space, utilizes a highly automated production process (1,200 industrial robots). Since it opened in 1967 more than 4.8 million cars (DAF, Volvo, Smart, Mitsubishi, MINI) have been built in Born. Currently, three MINI models are being produced. In addition to the MINI 3-door, these are the MINI Convertible and the MINI Countryman.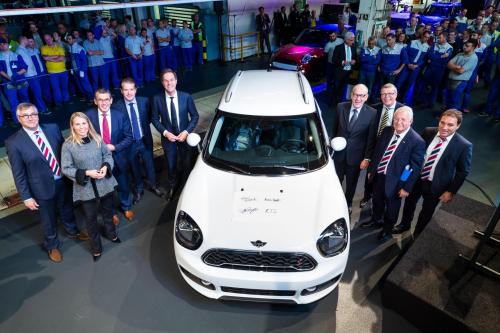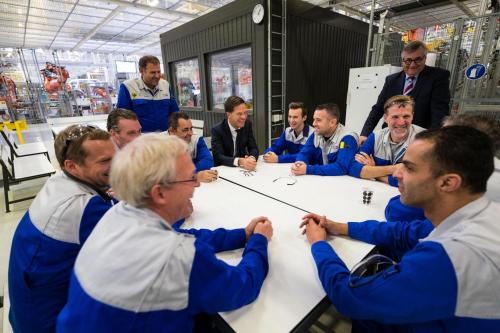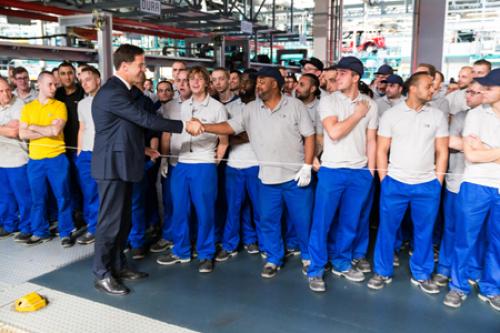 Back