News of
11 October 2023
VDL to assemble battery modules for BMW Group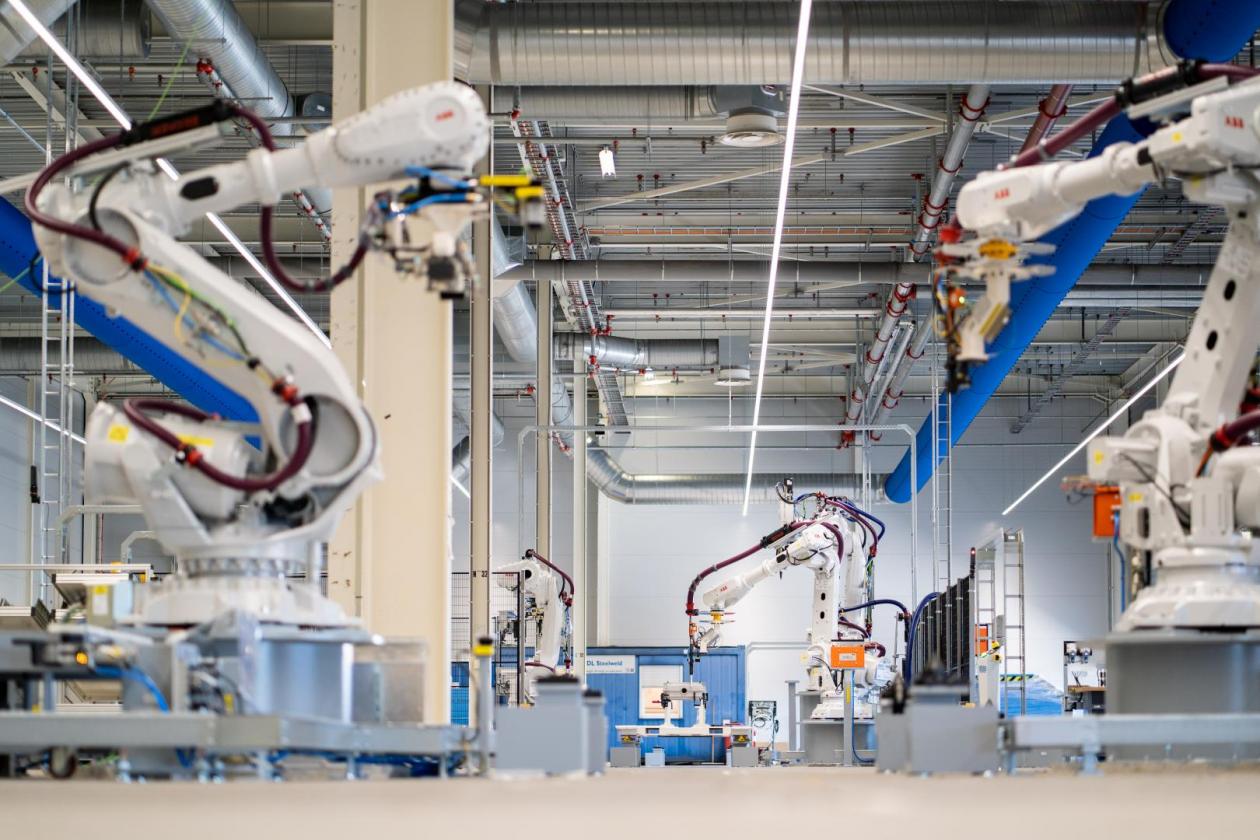 Image of the VDL demo line in Born where battery packs can be assembled in a semi-automatic manner. Transport to and from the production line is carried out by automated guided vehicles (AGVs).
VDL Groep is going to serial-assemble battery systems at the Mobility Innovation Centre (MIC) in Born. BMW Group has placed an initial, long-term order. VDL will assemble approximately 125,000 battery modules for the German car brand's after sales business until at least 2035. This means the cooperation with BMW Group will be continued after 10 years of producing cars at VDL Nedcar. VDL is in discussions with other potential clients for the serial assembly of battery systems (battery modules and/or battery packs).
The first battery modules are scheduled to be delivered to BMW in about a year. The start-up work in Born has already begun. This order provides employment for several dozen employees. Two battery lines will be put into use in a new production unit in Born, which measures approximately 30,000 square metres. This will take up approximately 10 percent of the available production capacity.
'Flying start'
'This first order for the assembly of battery modules from our partner BMW Group ensures a flying start for our activities surrounding the serial assembly of battery systems, one of the pillars of our Mobility Innovation Centre in Born,' says President and CEO Willem van der Leegte of VDL Groep. 'By delivering new and sustainable mobility solutions, for both our partners and our own activities, we want our Mobility Innovation Centre in Born to enable us to be a flexible and expert innovation and industrialisation partner.'
Green Transport & Delta - Electrification
VDL has been the secretary of the Green Transport & Delta - Electrification project since 2021. No fewer than 28 industry partners and companies are participating, with the aim of developing a battery ecosystem in the Netherlands that can accelerate the transition to climate-neutral (heavy duty) mobility. This project is aimed at further developing the partners' battery systems into semi-automatically produced battery systems. During the past period, a battery demo line, built at VDL in Born, has been developed and tested. The demo line has demonstrated our knowledge and skills in the field of industrialisation and automation. VDL Groep is co-founder and partner of the knowledge cluster for batteries, Battery Competence Cluster NL (BCC-NL). This cluster supports the Green Transport & Delta - Electrification project with knowledge and expertise.
The two new production lines that will be used in Born for the assembly of the battery modules for BMW Group, and any other clients, are different production lines than the demo line that is part of the Green Transport & Delta - Electrification project.