News of
15 September 2023
'I need to be on the move'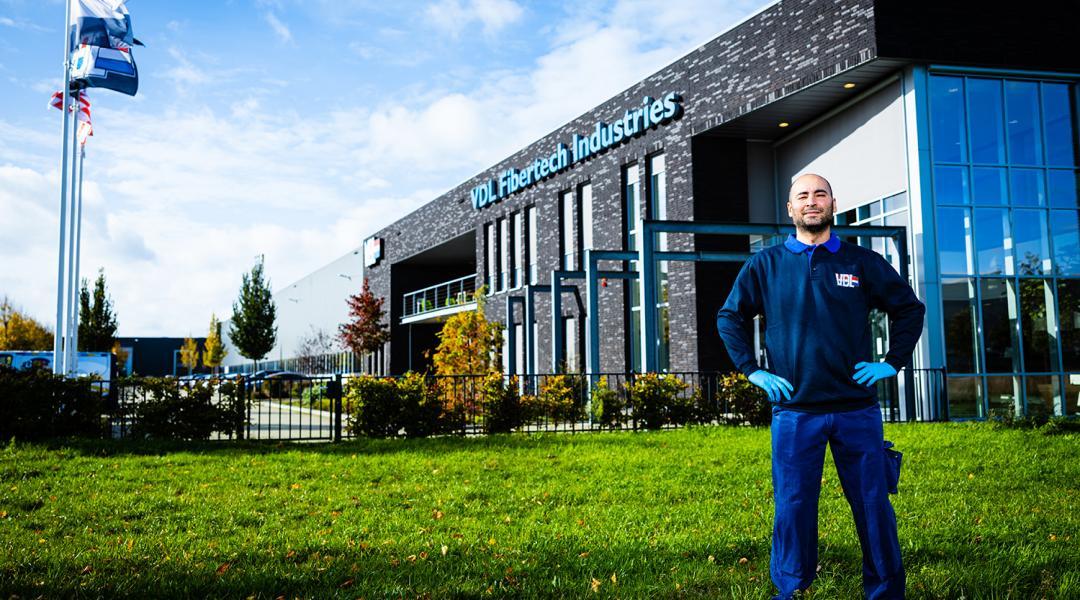 Vedat Aksu, VDL Fibertech Industries
With good commitment you can make great strides within VDL. Vedat (38) knows all about it. He is brimming with ambition. For four years he has been responsible for improving the products and production processes at VDL Fibertech Industries in Hapert. It wasn't always that way. After studying Commercial Marketing and Communication, he first got an office job. He didn't like that, sitting behind a desk all day. "I need to be on the move. Literally." So ten years ago, on the recommendation of a friend, he started as an operator at VDL Fibertech Industries. There, he made medical tabletops from start to finish: cut the fabric, built it with several layers into a package and put it into the press, where it was injected with resin. His colleagues finished the product further. Together with a colleague, he made it a sport to work more and more efficiently.
His manager saw what Vedat had up his sleeve and put him on other improvement projects. It eventually led him to a position as team leader. But there he was out of place. "I found it difficult that I could outline everything perfectly myself but still not have complete control over the end result. Colleagues tackle things differently than you do, that's just the way it works." So he became a process engineer. A role that suited him just fine. "A product that does not pass inspection can cost a lot of money. I don't just accept that something goes wrong and I always want to know why something happens. And then be 100% sure of that."
Vedat believes that anyone can grow within VDL. "But you have to have potential, you have to show it. Do you take one step yourself? Then VDL puts two to you. The team leader, manager, the director: everyone sees what you do for the company."