Sponsoring
As a company, we demonstrate our social commitment to the regions in which we operate in various ways. We do this, among other things, by working closely with knowledge institutions and governments, and by sponsoring various sporting, cultural and social events and associations. We are proud to be a sponsor of PSV, FC Eindhoven, Marathon Eindhoven, Noordbrabants Museum, and Frits Philips Muziekgebouw. We also sponsor various local associations to encourage recreational sports.
At VDL we think it is important to get young people enthusiastic about technology, so that they can later choose a job in the technical sector. To achieve this, we sponsor various organizations that are committed to technology promotion, such as De Discoverfabriek in Eindhoven and the Dutch Technology Festival. We also support student teams with projects that tie in with the activities of VDL Groep. In addition to sustainable collaborations with organizations such as Maker Fair, Tech Playground and TU/Ecomotive, we actively invite young people to visit our experience center, the 'World of VDL', under the label 'VDL on Tour'. Here they receive an impressive audiovisual overview of our versatile activities in High-tech, Mobility, Energy, Infratech and Foodtech. We also offer the opportunity for a company visit to a VDL company, so that young people are fully immersed in the world of technology and the possibilities available at VDL.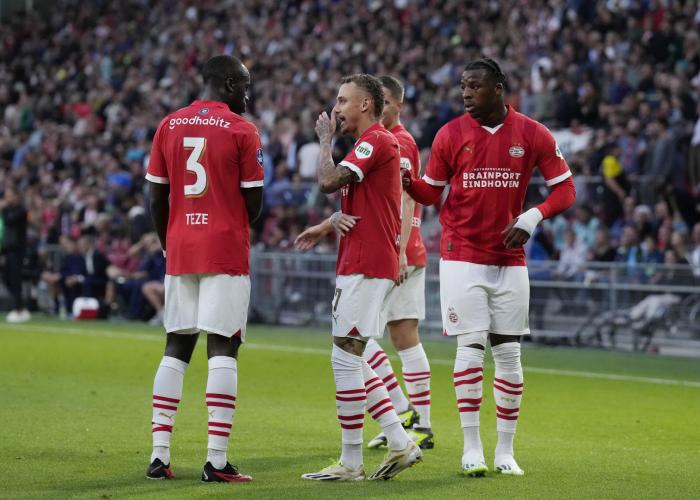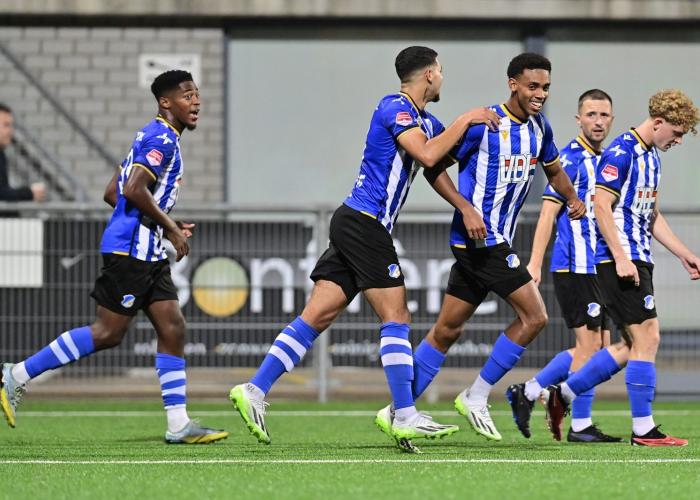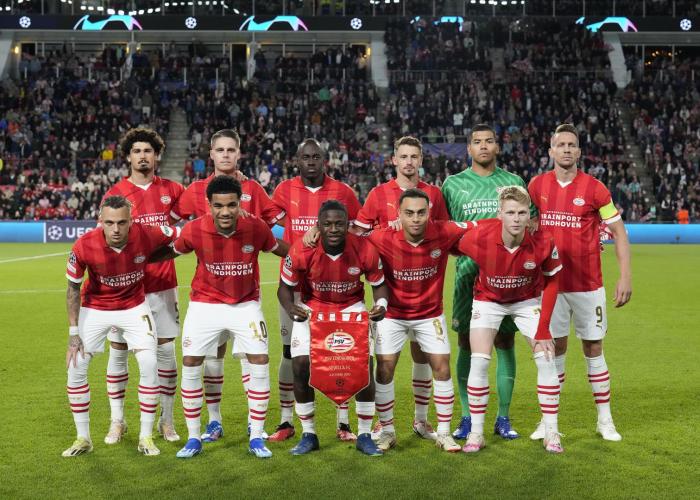 Main sponsor PSV
Together with our partners ASML, CSU Cleaning Services, Jumbo, Philips, Swinkels Family Brewers and Brainport Development, we are the main sponsor of PSV. We are therefore actively involved in the Brainport Partnership. Our joint efforts focus on promoting innovation, pride, talent development and recruitment, and vitality. With this we aim to further strengthen the attractiveness of the Brainport region at national and international level.
In the year 2022, the partnership has undertaken various activities along these three areas. Here is a selection of what is on offer, without being exhaustive: More than 800 primary school students from groups 6 and 7 participated in the School Challenge, in which they were challenged to create technological solutions for issues in the areas of energy, health, safety, nutrition and mobility. To increase the feeling of pride in the Brainport region, 600 rompers (similar to the PSV shirt) were distributed among young parents. To promote vitality, several webinars were held on good sleeping habits and dealing with stress. In addition, employees of the collaborating partners were given the opportunity to participate in a vitality program, during which they were introduced to a healthy lifestyle. Since the start of this program, called PSV+, in 2020, more than 200 VDL employees have already taken advantage of it. PSV+ is a 12-week lifestyle program that contains both theoretical and practical elements. In and around the Philips Stadium, various topics related to vitality are discussed, such as nutrition, exercise, (night) rest, relaxation and time management.
Our four areas of focus


Technology promotion
Technology is fun and challenging. Technical innovations have become an indispensable part of everyday life. VDL Groep believes it is important to make people aware of the importance of industry and technology in society. To achieve this, VDL Groep annually supports a number of activities and events in the field of technology. We focus in particular on robotization and automation, electrification of vehicles, automated guided vehicles, craftsmanship and entrepreneurship. In addition, we try to get young people enthusiastic about technology at an early age. For example, we have several partnerships to introduce young people of different ages to and inspire them with the technical sector.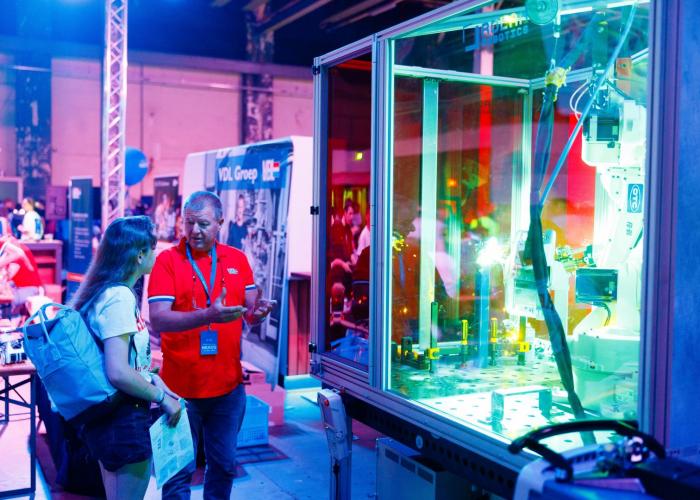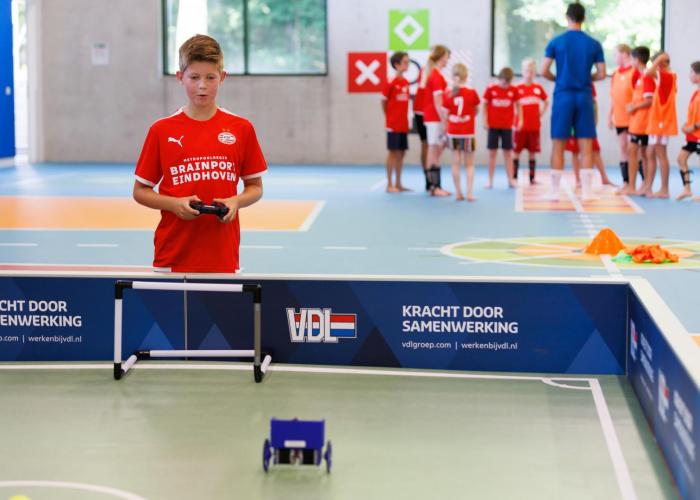 Sport
VDL Groep places great importance on people's well-being. Sport is of course a fun and beautiful way to stay healthy. We believe that our society benefits from a sporty and vital society. In addition, sport creates cooperation, fraternization and solidarity. VDL Groep supports various sports clubs and projects. We focus in particular on soccer, running, field hockey, cycling and equestrian sports.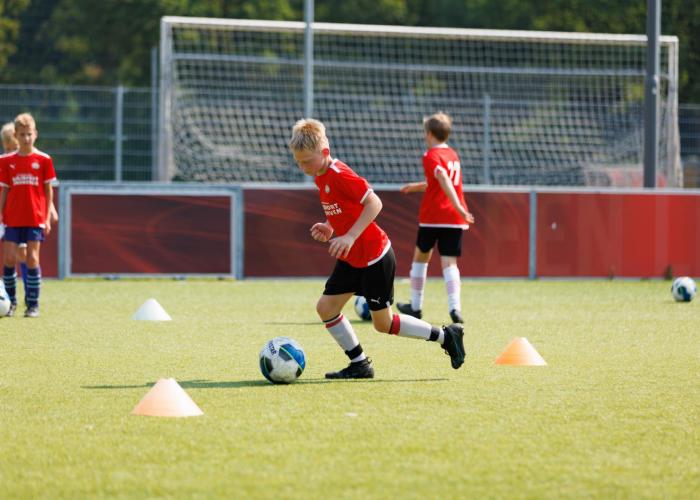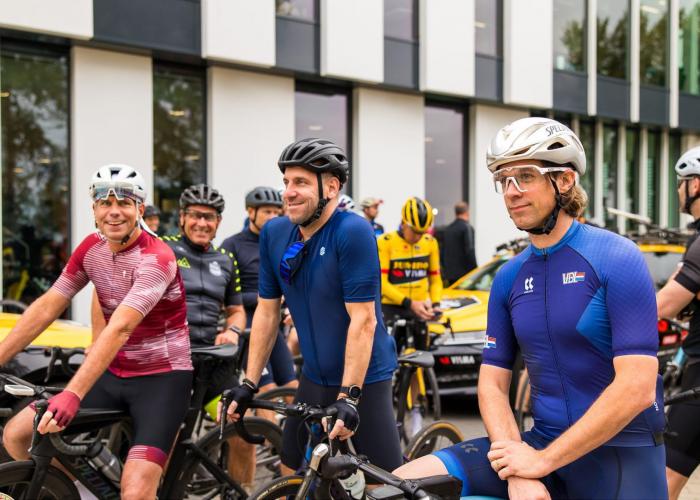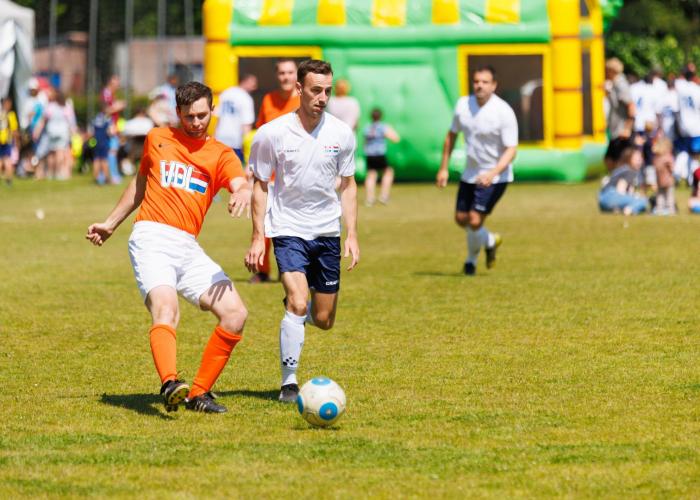 Society
VDL Groep also strives to make a positive contribution to society in the field of sponsorship. We do this by supporting and encouraging various social projects.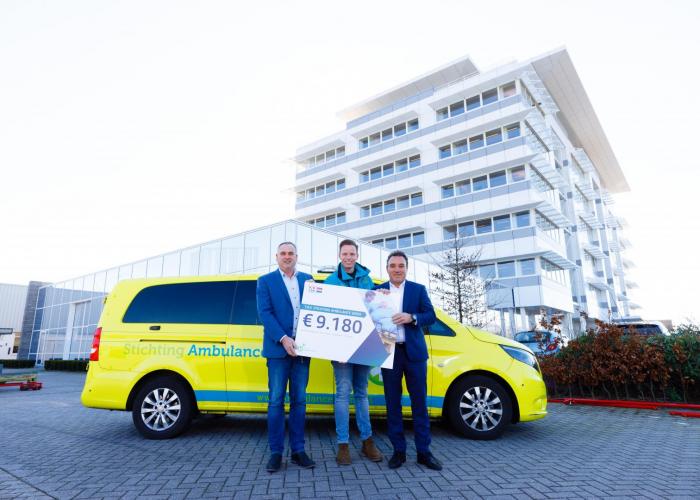 Culture
Culture is inseparable from our society and determines what defines our society. To preserve this identity, it is important to support organizations and projects that strive to preserve culture.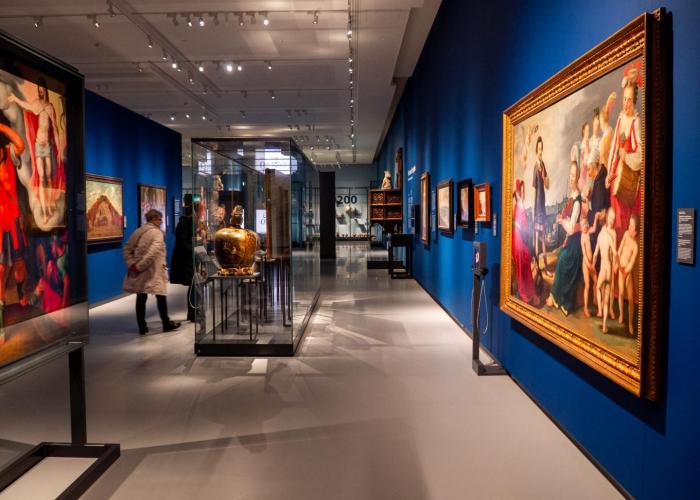 We see sponsorship as two-way traffic; a cooperation in which both parties make a contribution to achieve the jointly agreed goals. The VDL slogan 'Strength through cooperation' also occupies a prominent place in this line of thinking. After all, good cooperation can be of great added value to both parties.
If your application meets the sponsorship criteria below, please complete the form to the right. The sponsorship committee meets monthly to discuss applications.
Do you have any questions about sponsoring by VDL Groep? Please contact us at sponsoring@vdl.nl.
To be considered for sponsorship by VDL Groep, the sponsorship request must meet the following criteria:
The sponsorship request is related to at least one of the four focus areas VDL Groep focuses on with sponsorship: technology promotion, sports, society and culture.
The sponsorship must contribute to the goals VDL Groep aims to achieve through sponsorship.
VDL Groep does not support:
Projects or activities that serve an individual interest only;
High-risk sports;
Projects or activities that are socially and/or ethically irresponsible;
Organizations or activities that have political or purely religious objectives;
Organizations that are fully subsidized by the government.